The core team of Principal Investigators for the TrustGov Project includes Professor Will Jennings (University of Southampton), Professor Pippa Norris (Harvard University and the University of Sydney), and Professor Gerry Stoker (University of Southampton and the University of Canberra).
New Research Fellows who have recently joined the project include Daniel Devine and Jennifer Gaskell.
Will Jennings is Professor of Political Science and Public Policy at the University of Southampton. His research is concerned with questions relating to public policy and political behaviour – such as how issues get onto the policy agenda, how people form their vote preferences over time (and how polls do or don't line up with the eventual outcome as election day approaches), how voters judge the competence of parties, and why major projects and sports events go over budget so often.
Previously he was a British Academy Postdoctoral Research Fellow at the London School of Economics and Political Science and a Research Fellow at the University of Manchester. He completed his doctorate at the University of Oxford in 2004. His research is concerned with questions relating to public policy and political behaviour. He has written extensively on agenda-setting, public opinion, electoral behaviour, political parties, and the governance of mega-projects and mega-events. He is a methodological pluralist, using both quantitative and qualitative methods, but specialising in time series analysis.
Research projects
His current research projects and collaborations include a comparative study of polls and the vote in more than fifty countries (with Christopher Wlezien, University of Texas at Austin), research investigating how voters evaluate the competence of political parties and how this impacts on vote choice (with Jane Green, University of Manchester) and cross-national analysis of policy blunders (with Martin Lodge, London School of Economics and Political Science). He has also been working on the rise of anti-politics and trends in public discontent with politicians (with Nick Clarke and Gerry Stoker, University of Southampton and Jonathan Moss, University of Sussex), and Britain's new geographical political divides (also with Gerry Stoker) – research that has led to founding of a think tank, The Centre for Towns, with Ian Warren and Lisa Nandy MP. In a collaboration with Alan Renwick (UCL), Graham Smith (Westminster), Matthew Flinders (University of Sheffield), and others, he has recently been involved in projects organising citizens' assemblies on the topics of Brexit and devolution. Currently he is carrying out research on agenda-setting both in relation to the media (in a project with Gunnar Thesen, University of Stavanger, Christoffer Green-Pedersen and Peter Bjerre Mortensen, Aarhus University, Rens Vliegenthart, University of Amsterdam, and Stefaan Walgrave, University of Antwerp), protest (with Clare Saunders, University of Exeter), and public opinion (with Shaun Bevan, University of Edinburgh).
Professional service
He is Co-Director of the UK Policy Agendas Project, and a member of the Comparative Agendas Project research network. He is a Trustee of the UK Political Studies Association and Chair of its Research and Impact Sub-Committee, a Research Associate at the Centre for Analysis of Risk and Regulation at the London School of Economics and Political Science, a member of the Centre for Risk Research at the University of Southampton, and an Associate Member of the Democracy & Elections Group at the University of Manchester. He is also an elections analyst for Sky News. He serves on the editorial boards of the British Journal of Political Science, Public Opinion Quarterly, Political Studies, Political Studies Review, Journal of European Public Policy, European Political Science and Public Administration.
Publications
His research has been published in many leading journals including the American Journal of Political Science, British Journal of Political Science, European Journal of Political Research, Public Opinion Quarterly, Comparative Political Studies, Political Science and Research Methods, Governance, Public Administration, Political Studies, Journal of European Public Policy, Electoral Studies, Party Politics, Political Geography, British Journal of Criminology, Social Forces, Contemporary British History and the Political Quarterly in addition to numerous chapters published in edited volumes. Olympic Risks, my book about the governance of the Olympic Games and the Olympic movement, was published by Palgrave Macmillan in 2012. Policy Agendas in British Politics (co-authored with Peter John, Anthony Bertelli and Shaun Bevan) was published by Palgrave Macmillan in 2013. His book with Jane Green, The Politics of Competence: Parties, Public Opinion and Voters was published by Cambridge University Press in 2017. His book with Nick Clarke, Gerry Stoker and Jonathan Moss, The Good Politician (also with Cambridge University Press) was published in 2018.
PIPPA NORRIS is a comparative political scientist who has taught at Harvard for more than a quarter century. She is ARC Laureate Fellow and Professor of Government and International Relations at the University of Sydney, the Paul F. McGuire Lecturer in Comparative Politics at the John F. Kennedy School of Government, Harvard University, and Director of the Electoral Integrity Project.
Her research compares democracy and democratization, public opinion and elections, political institutions and cultures, gender politics, and political communications in many countries worldwide. She is ranked the 5th most cited political scientist worldwide, according to Google scholar.
Honors
Major career honors include APSA's Charles E. Merriam Award, fellowship of the American Academy of Arts and Sciences, the PSA UK's Isaiah Berlin Award for a Lifetime Contribution to Political Studies, Penn University's Brown Medal for Democracy, IPSA's Karl Deutsch prize recognizing 'a prominent scholar engaged in the cross-disciplinary research', the Johan Skytte prize for 'contributing innovative ideas about the relevance and roots of political culture in a global context', and the ARC's Kathleen Fitzpatrick Australian Laureate Fellowship for the Electoral Integrity Project.
Other awards include the Australian PSA's Academic Leadership in Political Science, the iCPS's International Engagement Award, the PSA UK's 'special recognition' award, a Doctor honoris causa for work 'at the forefront of global political science' by the University of Edinburgh, an honorary Doctor of Law by the University of Warwick, and an honorary doctorate by the Leuphana University Luneburg.
Book awards include APSA's George H. Hallett award for Political Recruitment for making 'a lasting contribution to the literature on representation and electoral systems'. APSA's Doris Graber award for the 'best book in political communications', and the Independent Sector's Virginia Hodgkinson prize for Sacred and Secular.
Publications
She has published almost fifty books. The most recent include Pippa Norris and Alessandro Nai (Eds) Election Watchdogs: Transparency & Accountability (OUP 2017), Pippa Norris Why American Elections are Flawed (Cornell 2017), Pippa Norris Strengthening Electoral Integrity (CUP 2017), Pippa Norris and Ronald Inglehart Cultural Backlash: Trump, Brexit and Authoritarian-Populism (CUP, 2019) and an edited book on Electoral Integrity in America (OUP 2018).
Previous books contributing directly to the TrustGov Project include Critical Citizens (ed. OUP 1999) and Democratic Deficit (CUP 2011).
For popular commentary on public affairs, she can be followed on Twitter @PippaN15 and through her blog commentary in outlets such as the Monkey Cage, LSE Blog, Vox, and The Conversation.
For full details, see her biography.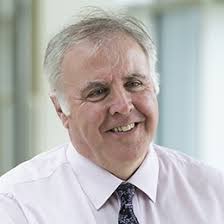 Professor Gerry Stoker is Professor of Governance within Politics & International Relations at the University of Southampton. He was previously professor at both Manchester and Strathclyde.His main research interests are in urban politics, democratic politics, governance, local and regional governance, public participation and public service reform.
Professor Stoker's main research interests are in governance, democratic politics, local and regional governance, urban politics, public participation and public service reform. He was the founding chair of the New Local Government Network and his book Why Politics Matters won the 2006 political book of the year award from the Political Studies Association of the UK. Professor Stoker has provided advice to various parts of UK government and is also an expert advisor to the Council of Europe on local government and participation issues. In 2004, he won the Political Studies Association Award for 'making a difference' in recognition of the impact of his work on governance issues.
Publications
Professor Stoker is a leading authority in the field of urban politics and local government studies. In 1988 he published The Politics of Local Government and a co-authored book on Remaking Planning. The Politics of Urban Change in the Thatcher Years appeared a year later. There followed co-edited books dealing with several topics including Local Government in Europe (1991) and Theories of Urban Politics (1995) and Rethinking Local Democracy (1996) and The Privatization of Urban Services in Europe (1997). A co-authored book with Stephen Young – Cities in the 1990s-was published in 1993. For five years (1992-7) Professor Stoker was Programme Director of a £2m Local Governance Programme run for the UK's Economic and Social Science Research Council (ESRC). Two edited books captured the main output The New Management of Local Governance(1999) and The New Politics of Local Governance (2000). A single authored book- Transforming Local Governance on the reforms undertaken by New Labour was published in early 2004 and later that year an edited book on British Local Government into the 21st Century emerged that analyzed New Labour's reform in more detail. Professor Stoker led a major Government -funded five-year evaluation of the constitutional and standard arrangements introduced into local government in the UK by the 2000 Local Government Act (see www.elgnce.org.uk).
His work on governance spilled out into a wider concern with public service reform. Professor Stoker published work on joined-up governance including a jointly authored book on Towards Holistic Governance in 2002 and a range of articles on the Public Value Management. A further theme of Professor Stoker's work has been the issue of citizen participation, social capital and civil renewal. This work has been conducted with several colleagues including Vivien Lowndes, William Maloney, Lawrence Pratchett and Graham Smith. This led to the development of a heuristic to help public authorities investigate their public participation strategies and identify how they might be improved. The Council of Europe adopted this CLEAR framework and used it in a range of municipal settings throughout Europe.
A broader concern about the state of politics in democracies developed into a single authored book- Why Politics Matters (2006). It provides evidence of intense disillusionment with the formal processes and practices of politics. The emphasis on individual choice and consumerism in our societies has created a challenging environment for the collective decision-making characteristic of politics. Other factors have also undermined people's faith in and understanding of politics: its domination by professional activists that means that most citizens are manipulated spectators in the process rather than critical citizens ; the role of the mainstream media in promoting only surface understanding of issues and more generally supporting a culture of cynicism; and the impact of globalization and other forces that take decisions away from established political institutions to obscure locations and more broadly out of the grasp of most citizens. Restoring more capacity to our democratic politics will require more effective representative and direct democracy instruments for citizens who want to act as engaged amateurs rather than leave politics to professionalized specialists. This was followed by his book with Nick Clarke, Will Jennings and Jonathan Moss, The Good Politician (Cambridge University Press) published in 2018.
The question of how to engage citizens more effectively is also a key area of research for Professor Stoker and colleagues. A book on Re-energizing Citizenship in 2007 addresses these issues. In several research papers by written by Professor Stoker and colleagues he advocate the use of experimental methods to test out what works in this area. Professor Stoker has also published on broader approaches to the conduct of political science and is the co-editor of Theories and Methods in Political Science (1995,2002). Professor Stoker is a member of the editorial board of the two main UK political science journals: Political Studies and The British Journal of Politics & International Relations. He is the co-series editor for two Palgrave book series, one dealing with Government Beyond the Centre and the other dealing with Political Analysis.
Dr. Jennifer Gaskell joined the TrustGov project as a Research Fellow in July 2019. She holds an interdisciplinary PhD in Web Science from the University of Southampton. Her research has focused on the ways new Information and Communication Technologies (ICTs) have affected civic and political participation in post-conflict contexts, as well as the empowerment of local actors in peacebuilding. She is the co-founder of Build Up, a social enterprise working at the intersection of new technologies, civic engagement and peace.
She has extensive experience of designing and implementing mixed method and participatory research projects looking to evaluate the strength and legitimacy of governance institutions and processes in conflict and post-conflict contexts such as Cyprus, Burundi, the Somali region, the Middle East and South Asia. You can follow Jen on Twitter @jengaskell15 More details are at LinkedIn and you can download her full c.v. here.
Daniel Devine is a Research Fellow on the TrustGov project and a PhD candidate in Politics at the University of Southampton. His thesis studies the impact of global and European integration on political attitudes, in particular political trust and democratic satisfaction. He also works on political behaviour more generally. He is interested in quantitative methods, methods for causal inference, and advancing open and transparent science.
He has worked extensively with non-academic institutions to enhance the impact and dissemination of his research, mainly with the Open Society European Policy Institute and the Institute for Government. His academic research has been published in the British Journal of Political Science and The Political Quarterly. More details are available on his personal website and Twitter, and you can download his full c.v. here.